How to Order Glasses Online
Buying glasses at Zinff.com is an easy, hassle-free experience. Follow these few simple steps and you'll become an expert shopper the first time around:
Step 1: Click the frame you are going to order.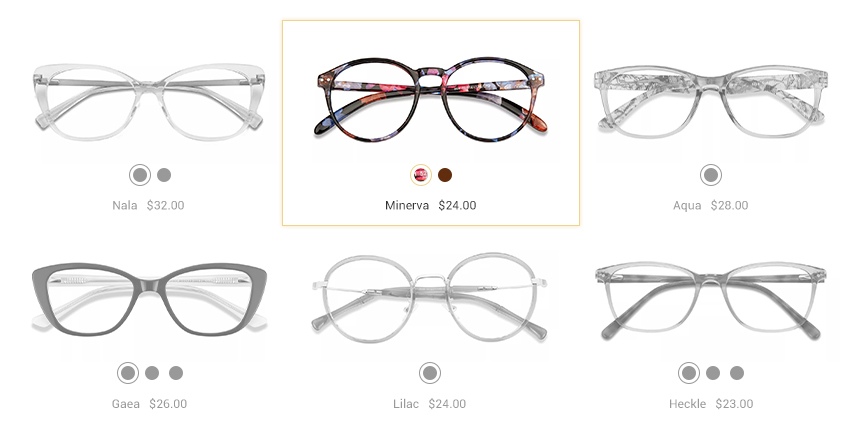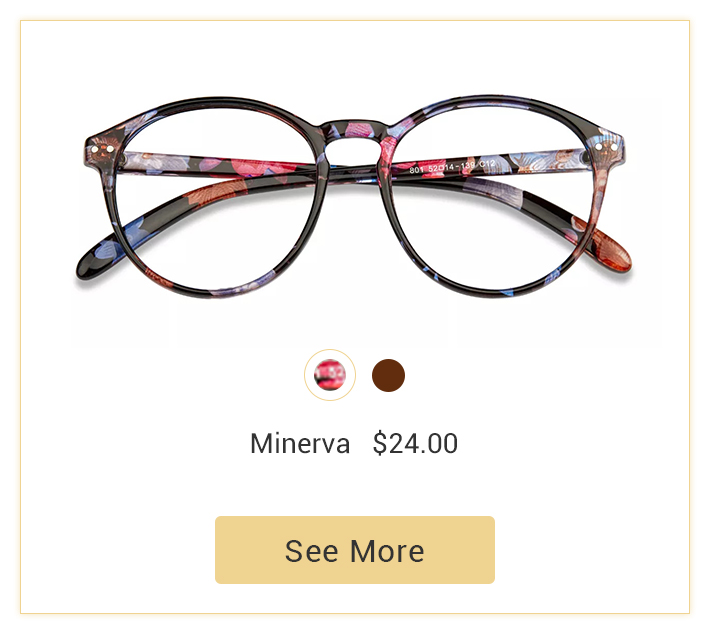 Step 2: Choose the color and click the "Select Lenses" button to continue.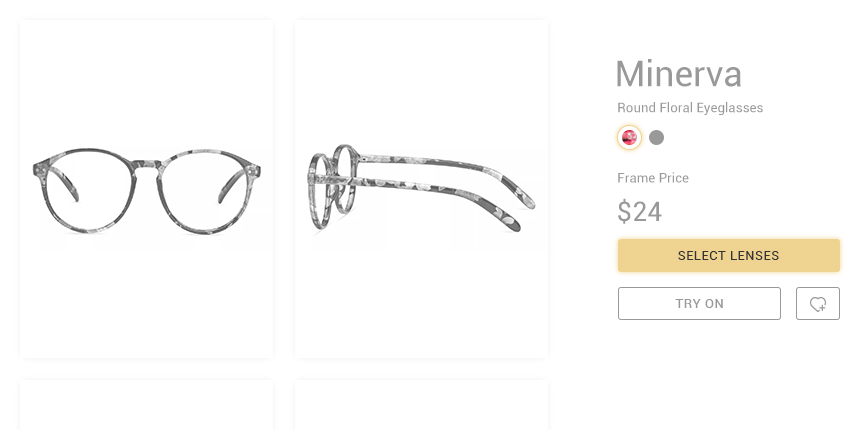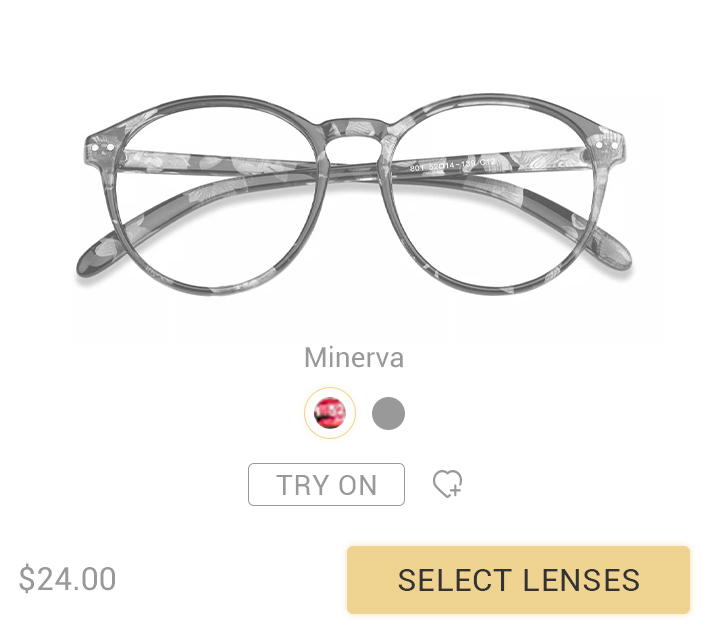 Step 3: Choose the glasses type you need.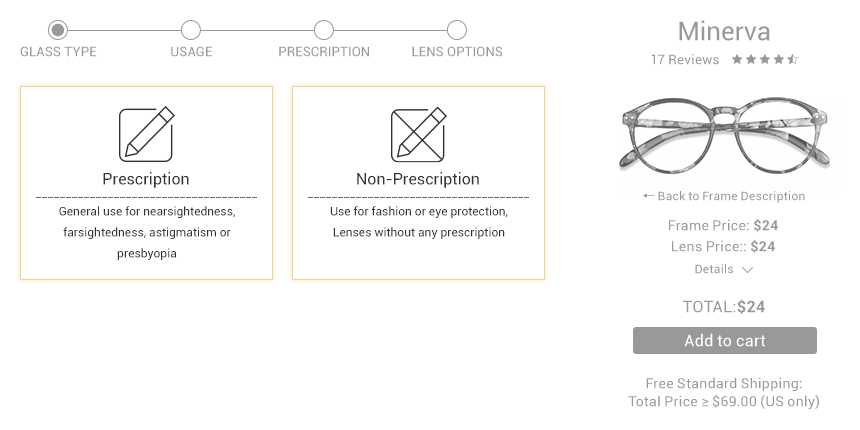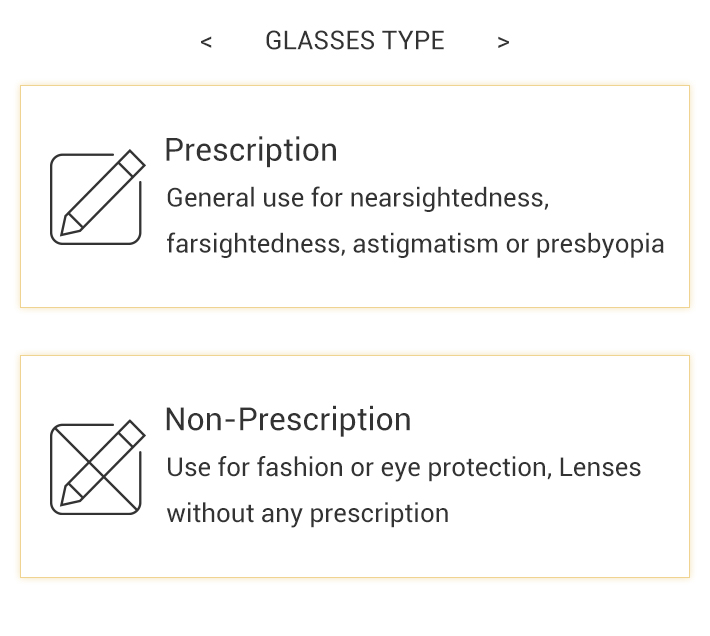 Step 4: Select the usage of your glasses. ( Prescription as example below )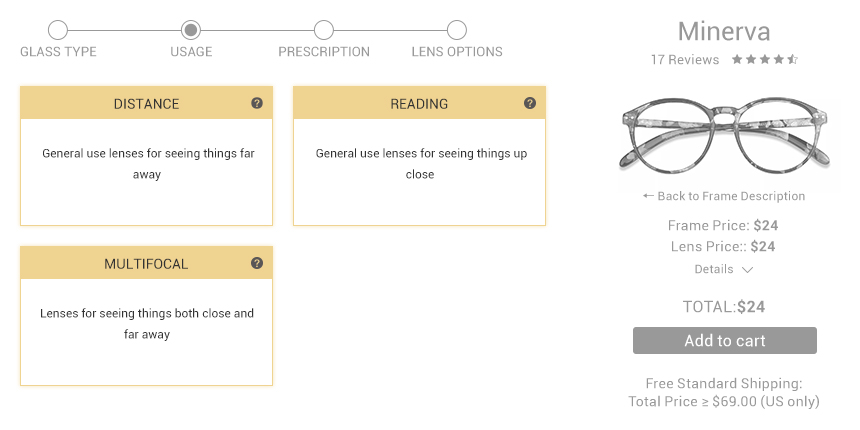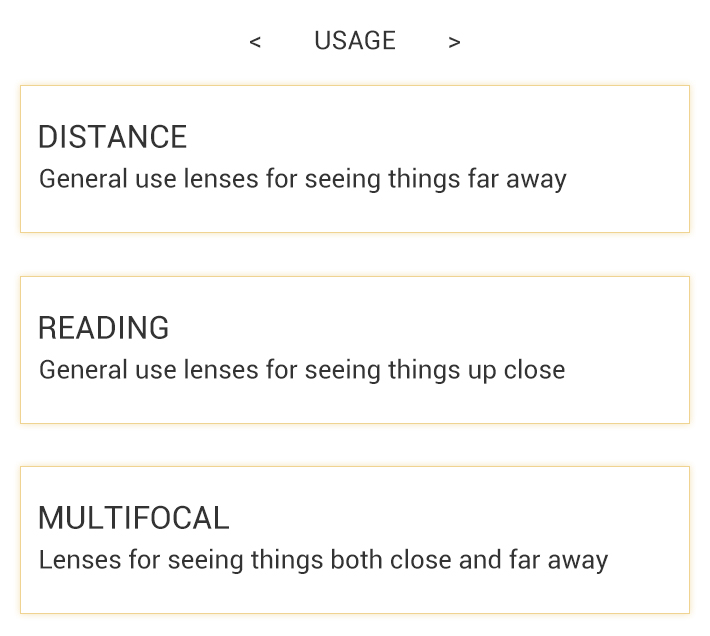 Step 5: Fill in your prescription and PD or upload your prescription.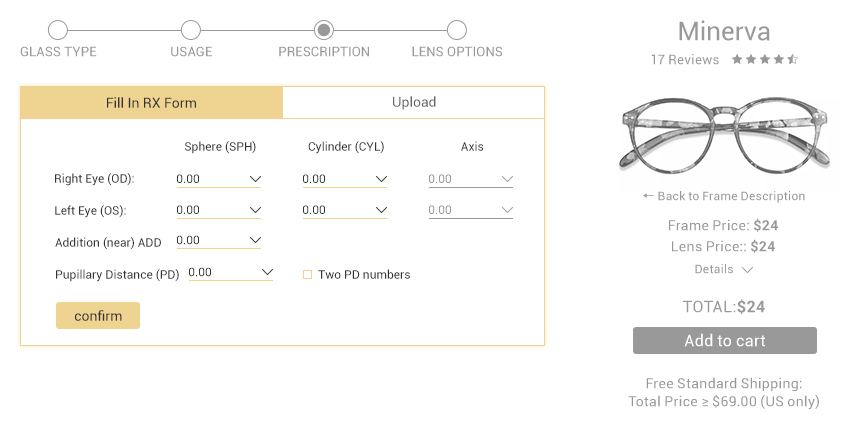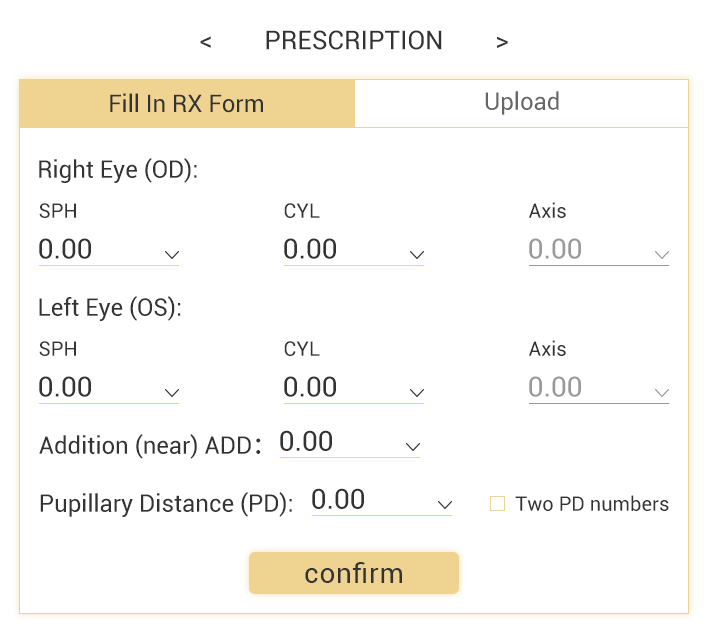 Step 6: Select lens type, thickness, coating and add to cart.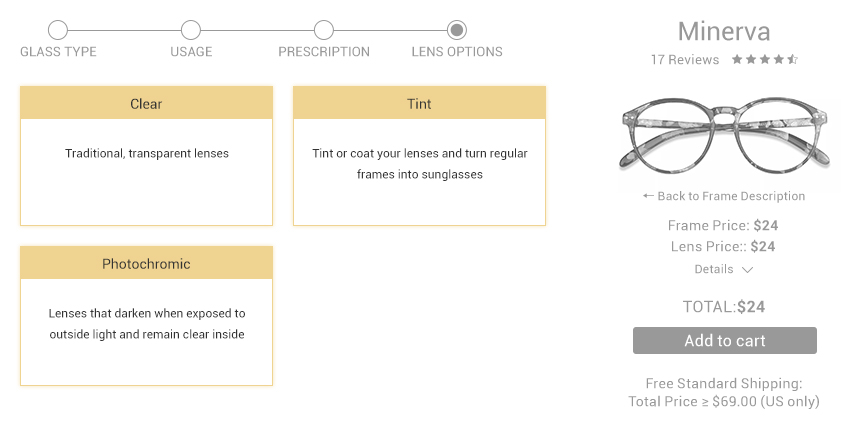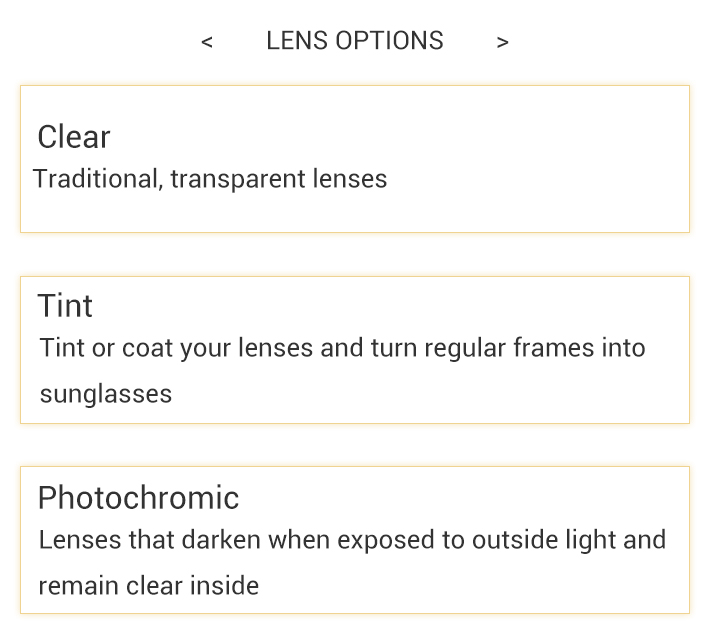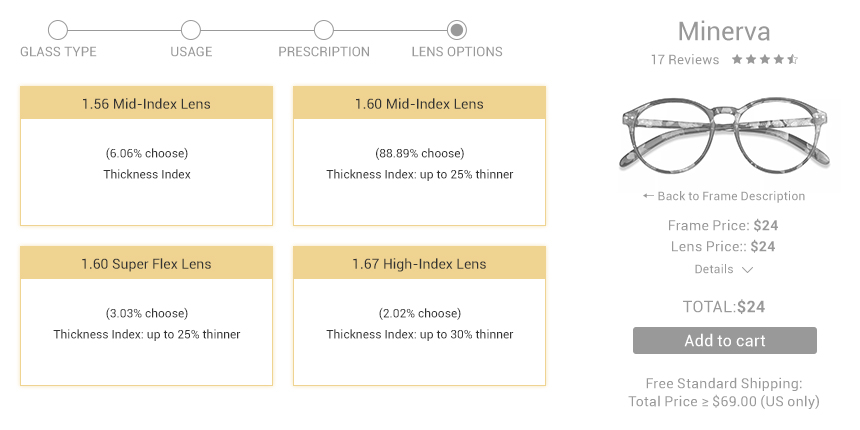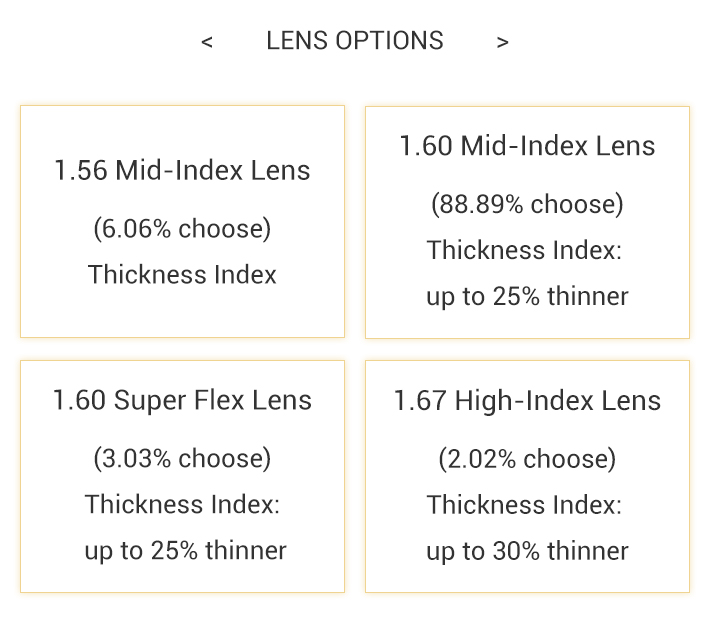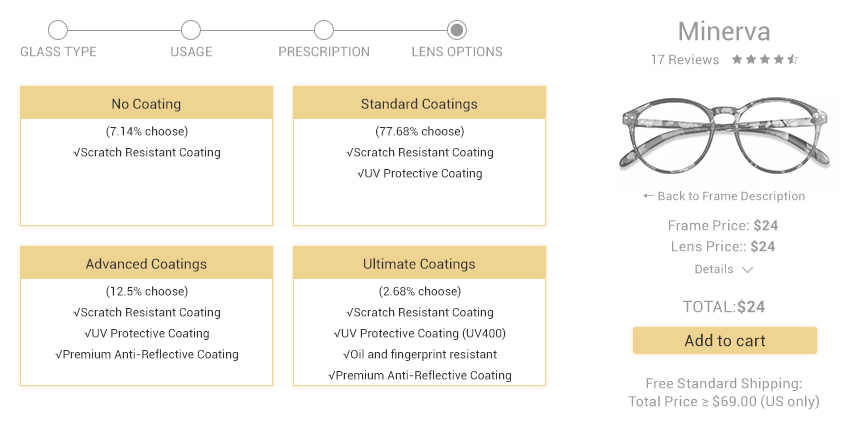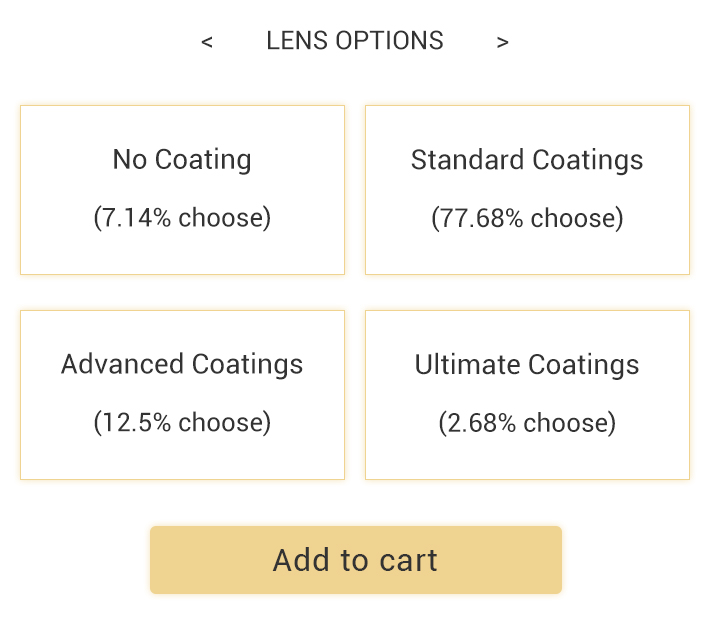 Step 7: Check product information in the shopping cart and then move to checkout.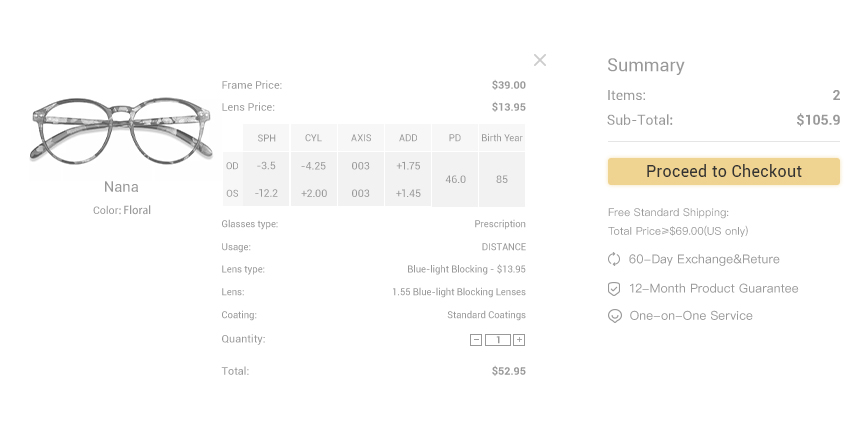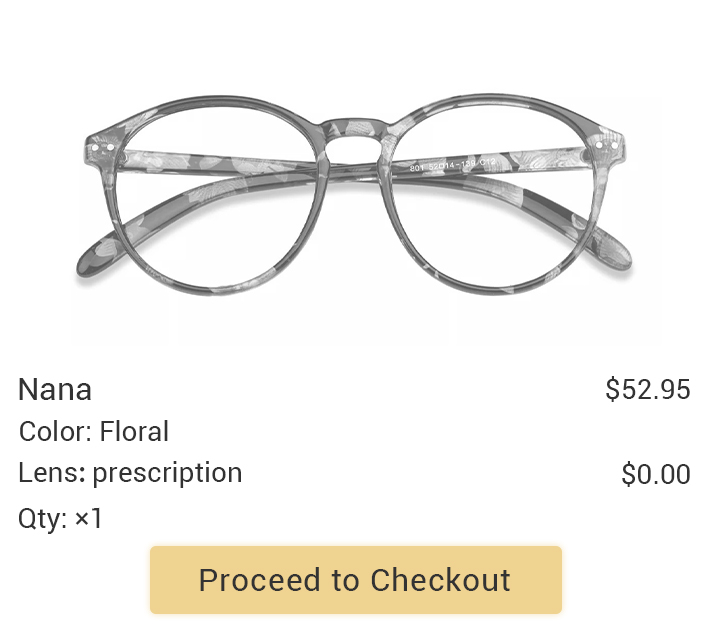 Step 8: Fill out shipping address, select shipping method and payment method, finally redeem promotion code and check out, you also can leave your message if any needs.