How to Read Your Prescription
Trying to read a prescription for glasses isn't the easiest thing in the world, so we whipped up this guide to help you understand better what do the numbers in your eyeglasses prescription mean.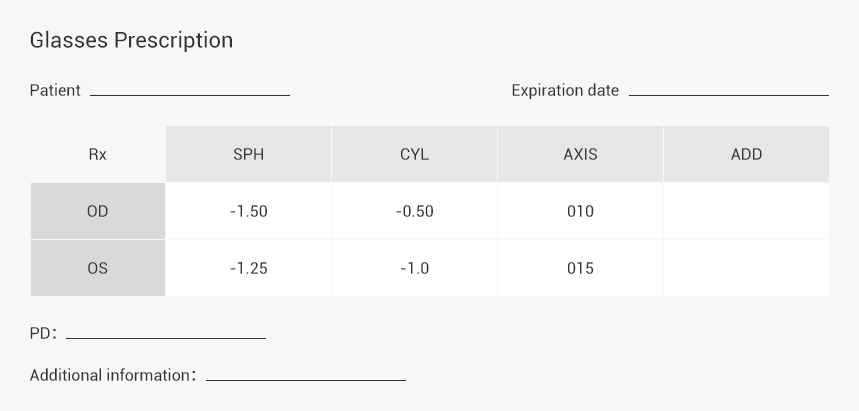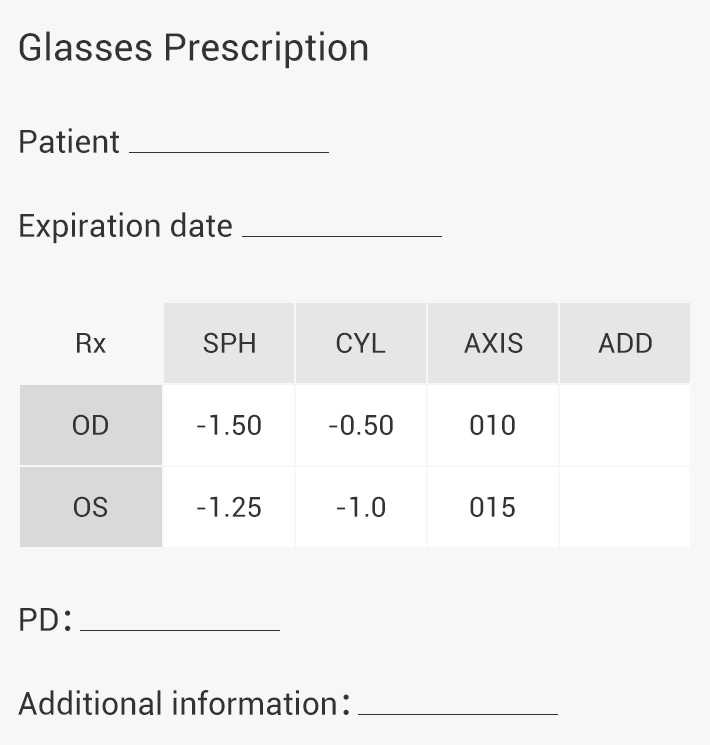 *RX: prescription
*OS: means Left Eye. OD: means Right Eye.
Sphere ( SPH ) :
The number under this header refers to the lens power necessary for each eye. A minus (-) is used to correct nearsightedness. A plus (+) sign next to the number refers to farsightedness correction.
Cylinder ( CYL ) :
The lens power used to correct astigmatism. If you have no astigmatism or very slight one, nothing will appear under this column. Just like with Sphere, minus is used to indicate lens power for nearsighted astigmatism, plus is for farsighted astigmatism.
Axis ( Ax ) :
Like Cylinder, this only applies to astigmatism prescriptions. The numbers under this column refer to angle degrees (1 to 180). If your prescription includes Cylinder lens power, it must include Axis as well.
Prism:
Prism is used to correct double vision or vision displacement. The value on the prescription refers to the number of diopters applied in order to compensate for the image alignment issues.
Add:
Only used for multifocal (progressive/bifocal) lenses. It refers to the added magnifying power applied to the bottom of the lens in multifocal lenses.
PD:
Pupillary Distance is the distance between your pupils in millimeters. Your PD is very important for accurately fitting your lenses to achieve visual acuity.