How to measure your frame size
To order a pair of optimal eyeglasses online, right frame size is required.
Kindly note:
There are four kinds of frame sizes in Zinff, please choose the most suitable size for yourself based on offered size standard, especially pay attention to Frame Width and Bridge Width which will have more influence on your wearing experience.
Frame Sizes Standard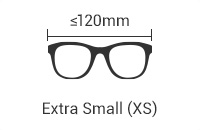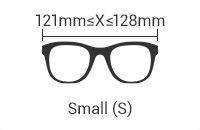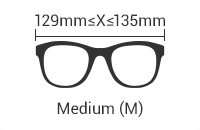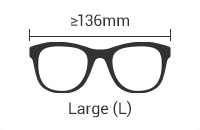 Explanation of Nouns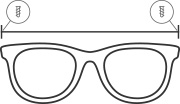 Frame width
Is the horizontal distance between the inner sides of the two temples. Your perfect frame should be slightly wider than your face — no more than a fingertip's width between the temple and your face.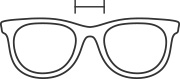 Bridge width
Is the shortest distance between your two lenses.

Lens width
Is the horizontal width of each lens at its widest point.

Lens height
Is the vertical distance between the top and bottom of the lens. The lens height should be at least 30mm when ordering progressive.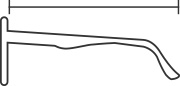 Temple length
Is the length of the temple to its temple tip, including the bend that sits on your ear.
If you already have a pair of eyeglasses, you might find three numbers on its temple arm. They might be lens width, bridge width, and temple length respectively from left to right, the picture below is for your reference.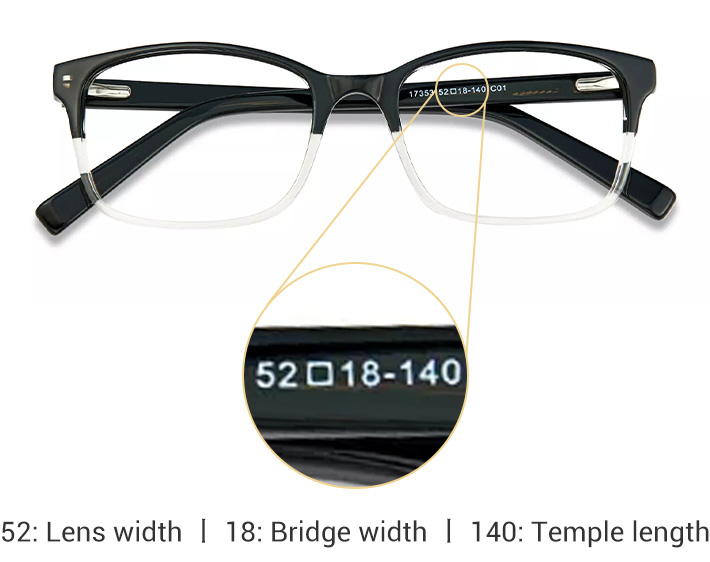 And you still need to measure your current eyeglass frames or your face size to get the number of frame width and Lens height, if no any numbers on temple arm you also need to do the measurement to get all numbers, it would take you some time but finally can bring perfectly fitting eyewear to you.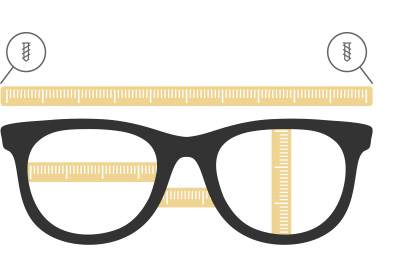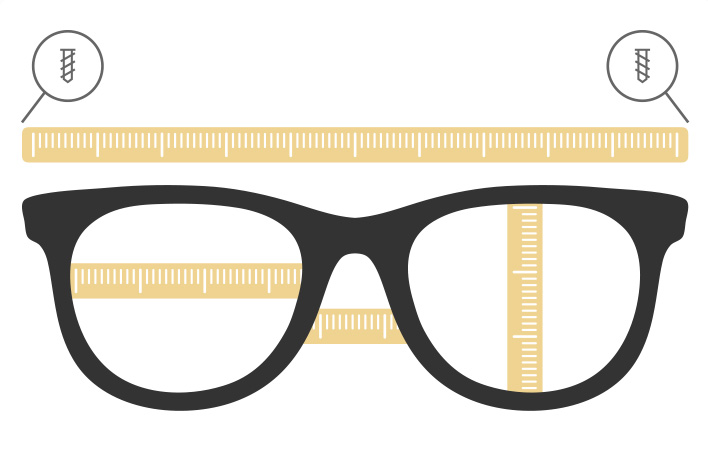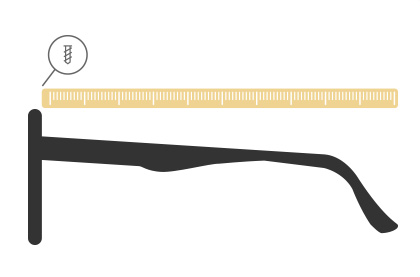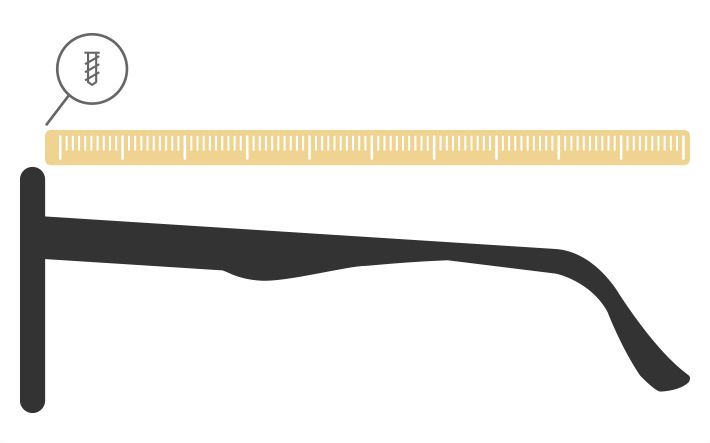 * As all dimensions are manually measured, there might be a small margin of errors.
If you have any query please feel free to contact our customer service:
E-mail: Service@Zinff.com
Livechat:
Mon-Sat: 9:00PM--6:00AM EST
Call us:
Mon-Sat: 9:00PM--6:00AM EST