Blue Blocker Glasses
for Computer

Blue Blocker Glasses
for Reading

Blue Blocker Glasses
for Sleeping

Blue Blocker Glasses
for Driving
The Hazards of Blue Light
Harmful blue light is everywhere in our smartphones, tablets, computers, and even sunlight.
Continued use of digital devices can cause headaches, sore or tired eyes, and stiff necks, all of which are symptoms of digital eye fatigue.
Most of our awake time is spent in front of the screen of the device, which harms our eyes a lot, and exposes them to the risk of faster aging at the same time .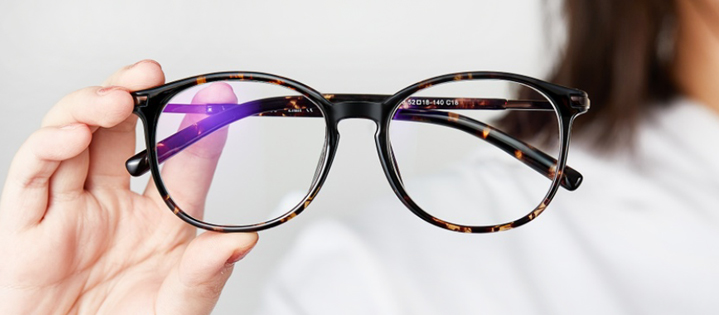 Protect Your Eyes
Blue blocker glasses from Zinff are designed to filter out a portion of harmful blue-violet light. The premium features of blue blocker lenses make screen time more comfortable and help significantly reduce symptoms of digital eyestrain.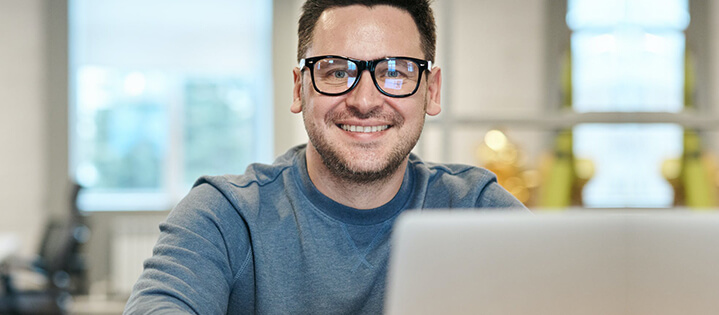 Use Widely
From prescription to non-prescription, blue light blocking glasses can be used in computer, reading, shopping, driving, playing games and watching TV. Wearing blue light glasses before bedtime can improve sleep quality. Zinff blue light blocking glasses are your best choice.
Blue Light Blocking Performance Test
How Do They Look
with Zinff Blue Light Blocking Glasses on?
Are Blue Blocker Glasses Worth it?
The answer is definitely yes. Blue light is a high-energy light that our eyes are sensitive to. Various types of computers, TV screens, tablets, LED lamps and other new artificial light sources emit a large amount of short-wave blue light, which is harmful to people's eyes. So a pair of blue light blocking eyeglasses is necessary for you. With its protection, experience less eyestrain and headache from digital devices.
FAQ
Can kids wear blue light glasses?
All the organs of the children' body are developing, and the resistance to blue light is not as strong as that of adults, so parents can buy a pair of blue light glasses for their children, but blue blocker glasses are only suitable when watching TV and using electronic products, it is best not to let children wear blue light glasses at the rest of the time.
Can blue blocker glasses protect against computer radiation?
For people who have been using computers or electronic devices for a long time, blue light glasses can definitely block some harmful blue light from harming your eyes, making your eyes more comfortable when working in front of computer screens, which means it can effectively improve dry eyes and blurred vision.
Do you need a prescription for blue blocker glasses?
Our blue blocker lenses are divided into prescription and nonprescription, you can choose according to the actual situation. If you have any needs, please contact our CS.
Can I use blue blocker glasses clips?
Our blue blocker lenses are divided into prescription and nonprescrYes, you can. But compared with blue light clip glasses,blue light glasses are more convenient, less likely to fall off when you exercise,and it covers a large area to effectively block blue light.
Do blue light glasses really work?
Of course, the lenses of blue light glasses are covered by a special coating, which can reduce the effects of harmful blue light and provide ultra-clear vision all day long.
What are the benefits of blue light glasses?
Benefit 1: Alleviate eye discomfort, because excess computer usage can lead to computer vision syndrome or eye strain. Blue blocker glasses enhance your focus and reduce visual fatigue, which can also boost your productivity. Benefit 2: Improve sleep quality, people often use electronic devices such as mobile phones and computers before bedtime and the high-energy frequency can keep you up at night. However, blue blocker glasses fight against this high energy, allowing you to uses digital devices before bed and still enjoy a good night's sleep. This is because blue blocker glasses reduce your eyes' exposure to blue light Benefit 3: Fight against Age-Related Macular Degeneration (AMD). AMD is a top cause of blindness in USA. Blue blocker glasses can help improve early AMD symptoms, such as blurry vision.
Are blue blocker glasses good for sleep?
A new study in the United States shows that the use of electronic devices such as mobile phones and computers at night can easily cause sleep disturbances, because the blue light emitted by these devices can reduce the secretion of melatonin that can help sleep. Blue light glasses can effectively block harmful blue light to ensure the quality of sleep.
Do blue light glasses help with night driving?
What annoys drivers most is the glare of the headlights from the oncoming cars at night. When the two cars meet at night, they are strongly exposed to the headlights, disturbing drivers' vision, which is easy to cause traffic accidents with vehicles collision.
Do blue light glasses help with headaches?
The blue light glasses can effectively reduce the continuous damage of blue light to eyes. Through the portable spectrum analyzer, the blue light intensity emitted by the screen of electronic device is effectively suppresses after using blue blocker glasses, which means dizziness and headache can be alleviated.
How to clean blue light glasses?
When cleaning blue light glasses, be careful not to use rough cloth and toilet paper, as this will wear the lenses and the life of glasses will also decrease rapidly. The scientific way is to wipe with a special glasses cloth. But if the lenses are too dirty, we can rinse the glasses with clean water, and then use cotton cloth to absorb the moisture on the lenses. After blotting, wipe with glasses cloth, if possible, use lens cleaning fluid is the best, if not, you can use alcohol pad. After that, wipe them again with the glasses cloth. Of course,you'd better wipe the frame at the same time to clean the glasses thoroughly. It's also important whether the glasses cloth is clean enough.
Can you wear blue light glasses all day?
Depending on your situation, if you spend hours every day in front of screens then blue blocker glasses can prevent eye strain. Blue light damage can be cumulative so all the time you spend in front of the screen now without protection can hurt you later on.
Do blue blocker glasses help with eye strain?
Due to the short wavelength of blue light, the focus point does not lie in the center of the retina, but a bit further away from the retina. If you want to see clearly, the eyeball will be in a state of tension for a long time, causing visual fatigue. Blue light glasses can effectively block harmful blue light to relieve symptoms.
When should you wear blue light glasses?
The visible light emitted by various screens, energy-saving lamps, mobile phones, computers, etc. may contain a large amount of short-wave blue light, so you'd better wear blue blocker glasses when using these devices.
Can blue light glasses hurt your eyes?
Blue light glasses won't hurt your eyes, they only block harmful blue light, which can alleviate visual fatigue and dizziness.
Why wear blue light glasses?
Blue light glasses can absorb a large amount of harmful blue light that is emitted by all kinds of electronic devices, if your eyes are exposed to harmful blue light for a long time, you may suffer from eye strain and blurred vision and even more likely to cause an accident if you drive at night.