Acknowledge the harm of blue light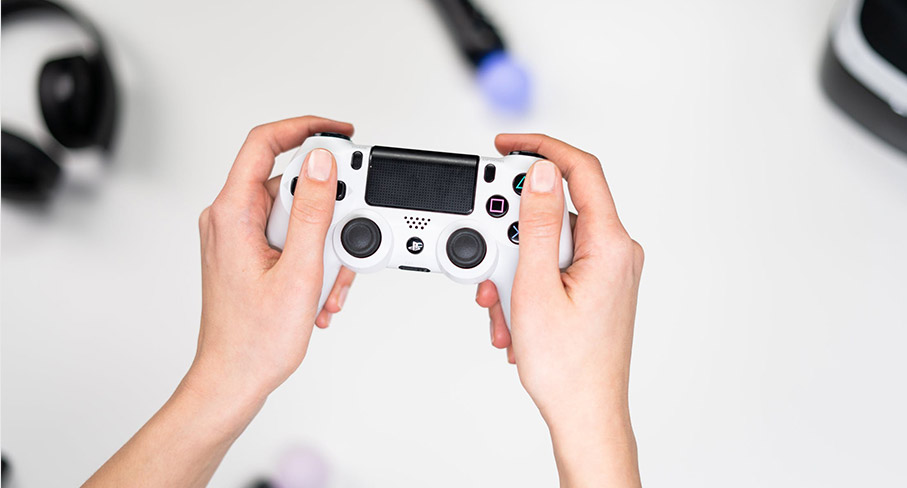 Children spend hours playing video games,
browsing social media sites, or even working on school related
projects and homework.
Office workers keep looking at digital devices
such as computer monitors, flat-screen televisions, tablets,
and smartphones daily.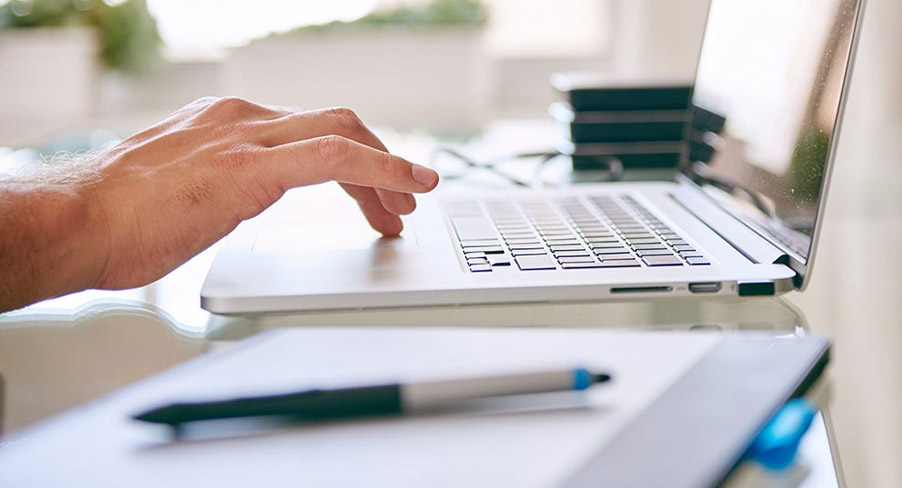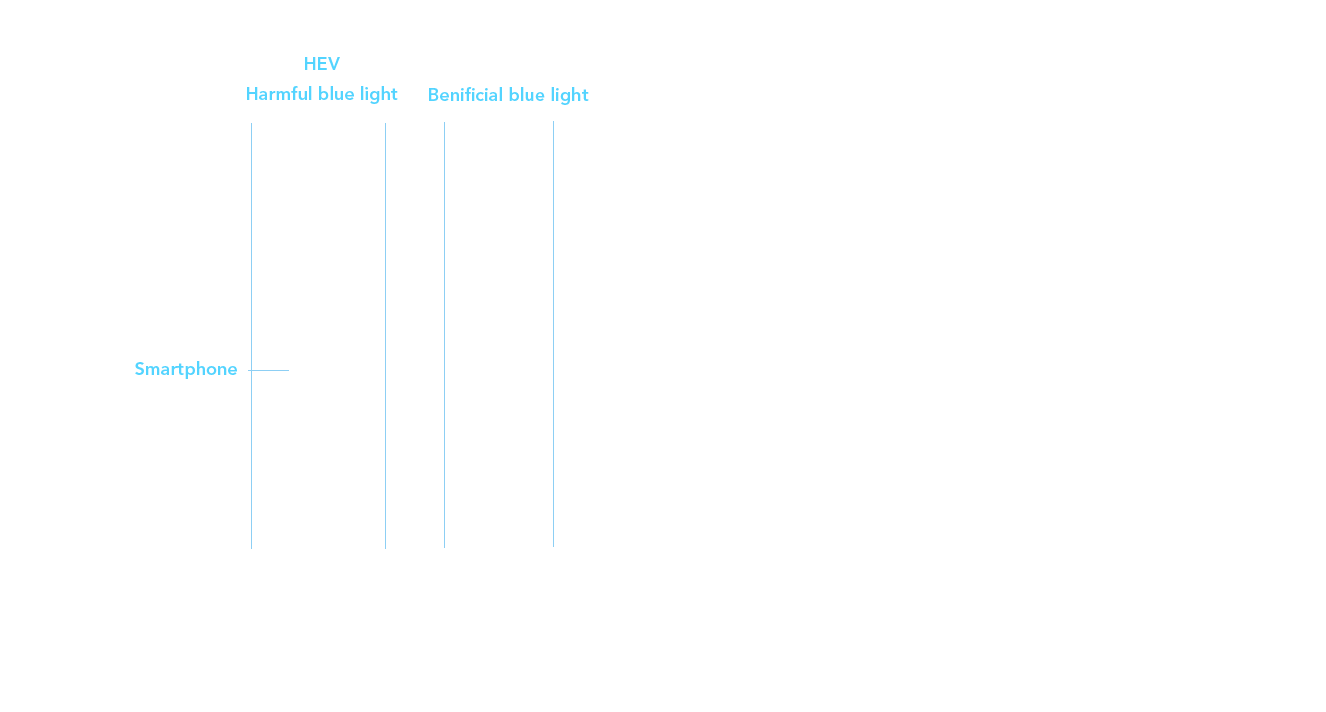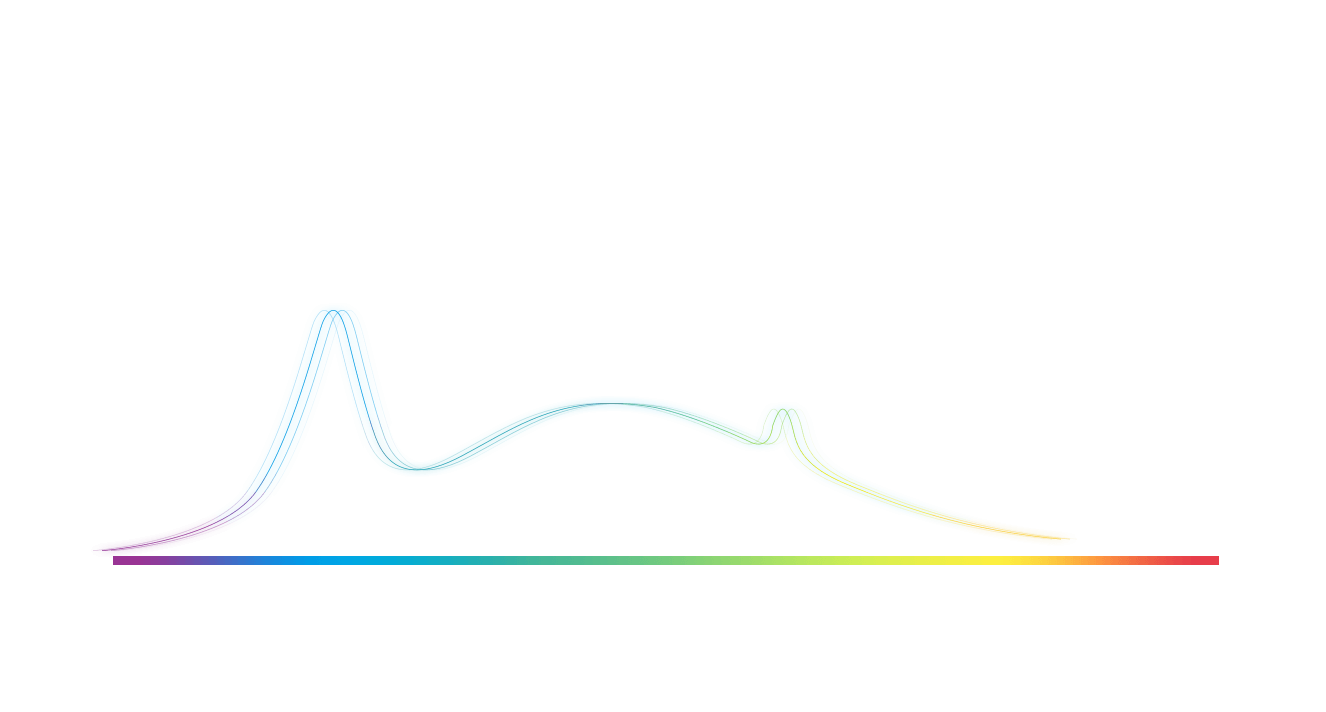 ALL THE ABOVE will cause symptoms of Digital Eye Strain:
Dry Eyes, Blurry Vision, Double Vision, Delayed Focusing, Headaches.
And it is also one of the principal causes of maculopathy, a commonly-seen eye disease among older generations.
What can blue-light blocking glasses do for you?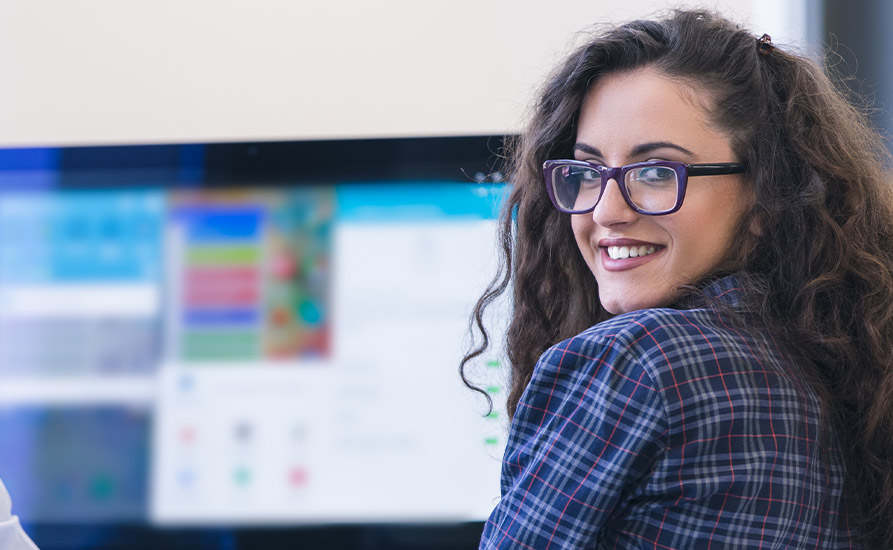 Reduce Eye Strain and Headaches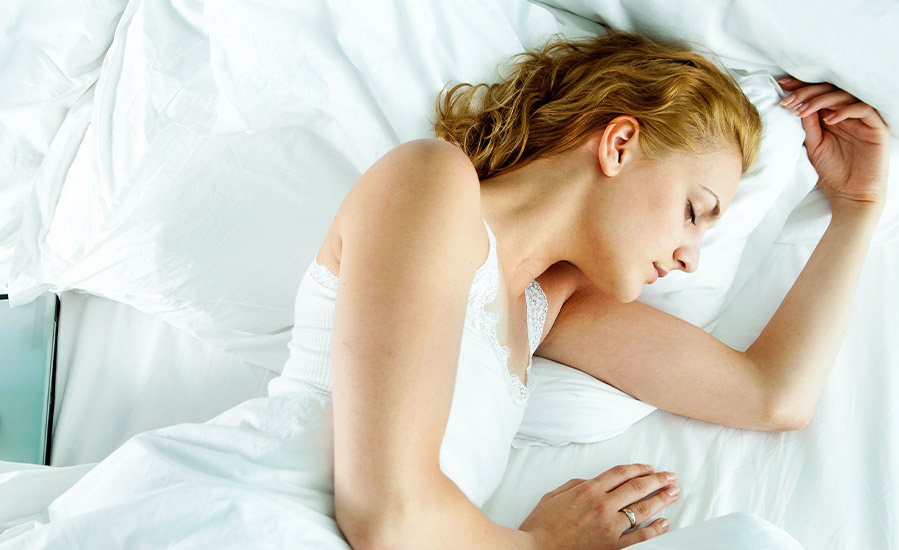 Get Better Vision and Night Sleep
Zinff Blue-light Blocking Glasses
| | Material | Abbe value | Blue-light blocking rate |
| --- | --- | --- | --- |
| 1.55 Mid-Index Lenses | KR54 | 41 | 20% |
| 1.60 Hi-Index Lenses | KOC60 | 33 | 20% |
| 1.67 Hi-Index Lenses | MR-7 | 32 | 25% |
| 1.71 Hi-Index Lenses | KR70 | 37 | 25% |
Why choose Zinff blue-light blocking glasses?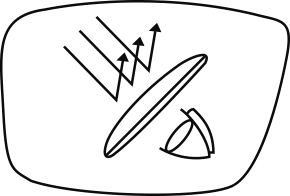 Blue Light Filter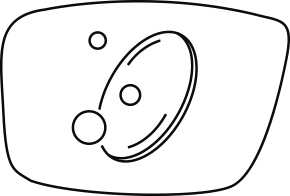 Easy Clean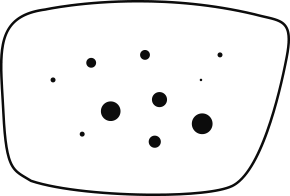 Dust Repellent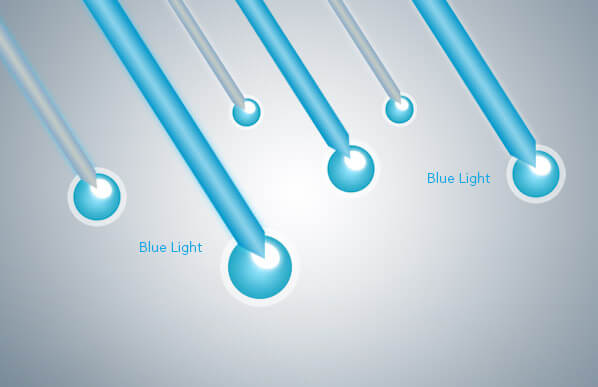 The blue-light absorber is added to the lens substrate to absorb blue light within 420 nm.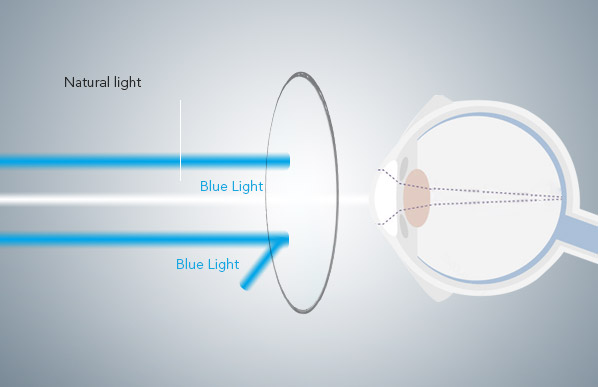 It combines substrate absorption and film reflection to block the harmful blue light.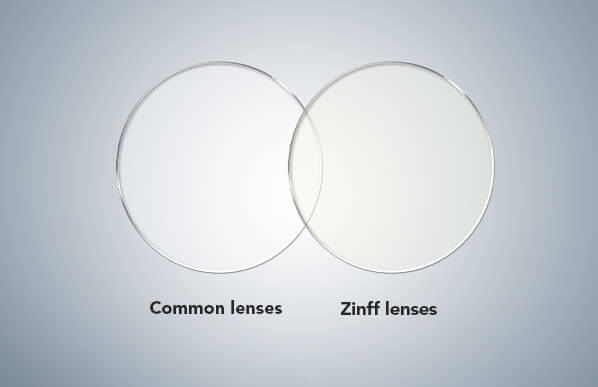 The blue-light blocking lenses have a slight yellow basis but nearly to clear color.
Blue-light Blocking Test
Tool: Blue-Light Laser Pointer
Common lenses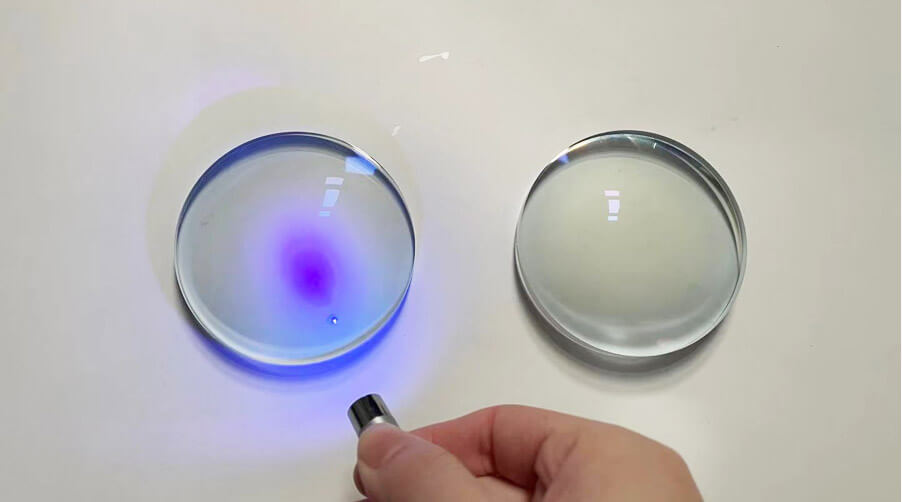 The blue light can easily go through the common lenses.
Zinff blue-light blocking lenses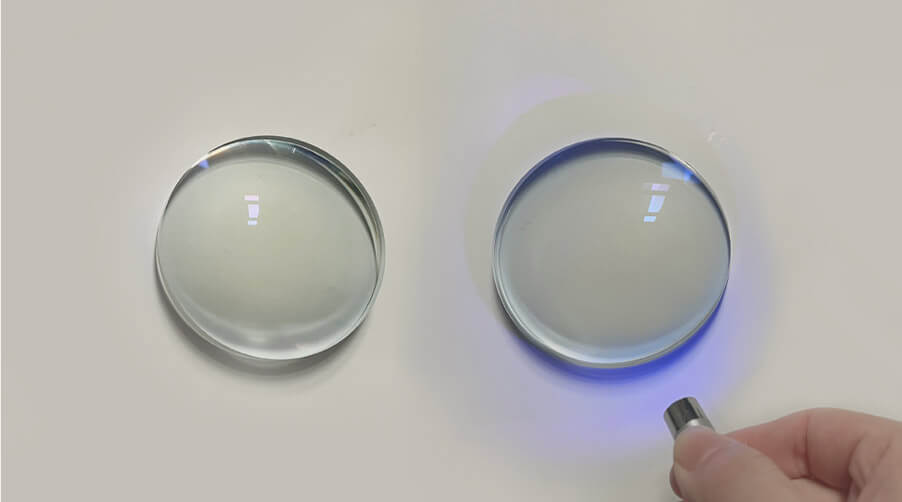 The blue-light blocking lenses can effectively block the blue light.
How to order blue-light blocking glasses at Zinff?
1.Get coupon code
2.Select a frame
3.Choose blue-light blocking lenses
4.Proceed to checkout
Here we go!
Get your exclusive 30% off coupon now!