FAQ
Quick Links
When can I expect my glasses to arrive?
Glasses in Zinff are made professionally and packaged nicely to match your vision care needs. To get you a perfect and clear vision, production time (manufacturing and quality checking) is necessary.
Incomplete information in your order may lead to delays in processing. There may be cases in which we will be required to contact you via email to obtain additional information or confirm the order information, and such inquiries may also lead to the production delay of your order.
Total delivery time includes production time and shipping time.
Production time varies based on the actual lens types in your order.
Production Time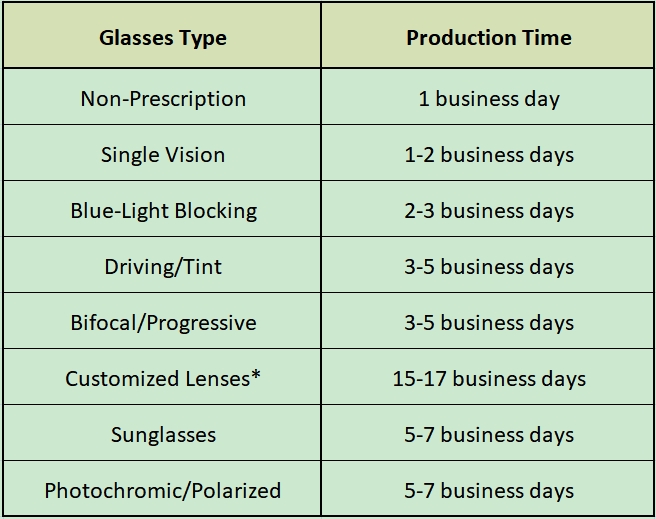 Note:
• *Customized lenses: You will have customized lenses when your prescription is not suitable for the lens index that you choose. Or the optical lab requests customized lenses for your prescription (you will not be notified due to this).
• If your prescription is incomplete or we have questions about your order, you will be notified by email, and it may cause production delays. (you may find our service email in the junk box sometimes)
Shipping Time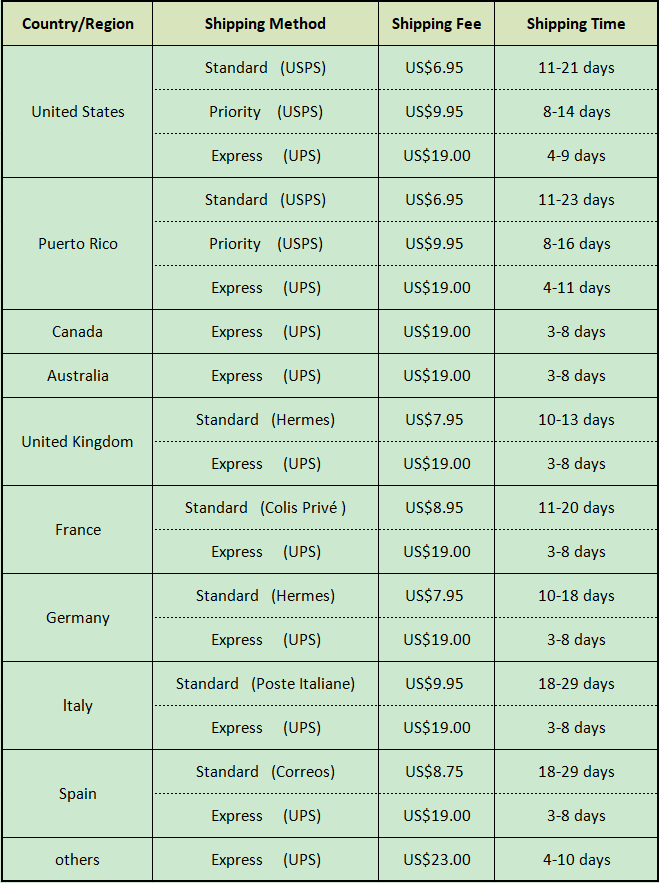 Note:
• Standard shipment may be delayed due to COVID-19 and severe weather conditions.
• Standard shipping company will not update the shipping information on time.
• UPS requests the physical address. A Po Box address is not available for UPS.
• All international shipments are subject to import taxes and VAT.