FAQ
Quick Links
How should glasses sit on my face?
The right pair of glasses should sit comfortably on the bridge of your nose. They shouldn't press against your eyebrows or cheeks but shouldn't rest so far towards the end of your nose that they slip when you squint or wrinkle your nose or keep slipping when you look down.
Your eyes should be directly in the center of the lens, from left to right, and fill the top half of the lens. The bottom of the eye should roughly touch the vertical midpoint of the lens.
What does it mean if your glasses feel crooked?
Most people have crooked eyebrows, which can make your glasses appear crooked. Check the straightness of your glasses by looking at the bottom of your eyes, not your eyebrows. Sometimes, people's ears don't line up, which could also cause glasses to feel crooked.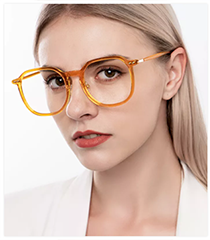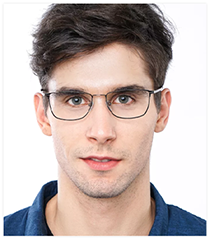 Pinguino - Rectangle Black-Silver