FAQ
Quick Links
Where do you ship to? How much is shipping?
We ship to almost every country in the world. Check the table below for general shipping information.
A full list of the countries or regions where we ship to is available on the Checkout page where you enter your shipping address.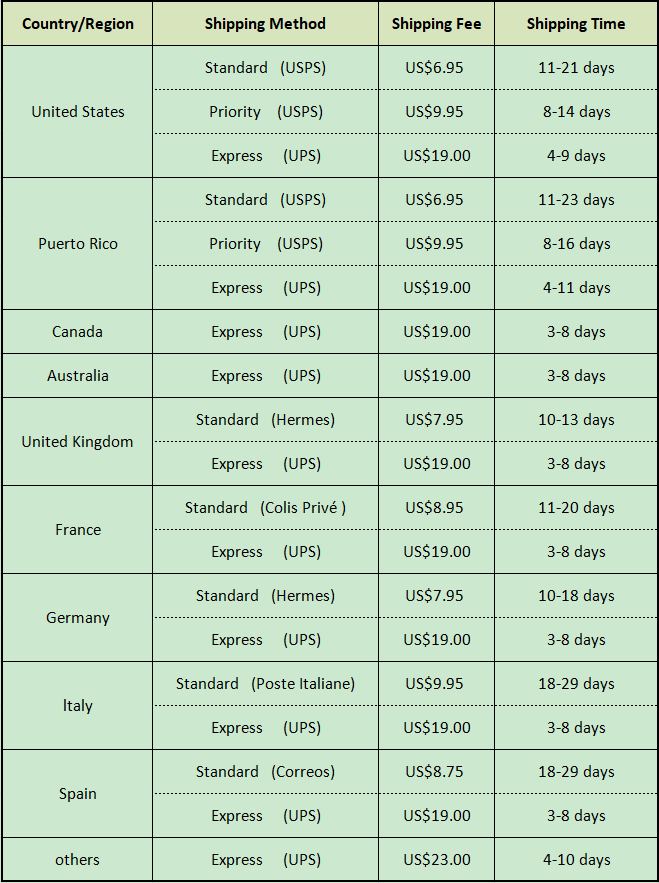 Note:
• Due to COVID-19 and severe weather conditions, standard shipment may be delayed.
• Standard shipping company will not update the shipping information on time.
• UPS requests the physical address. A Po Box address is not available for UPS.
• All international shipments are subject to import taxes and VAT.