FAQ
Quick Links
How do I know what frames suit my face shape?
You can identify your face shape by measuring your face. Four measurements of your face are necessary.
Step 1: Get four measurements first
√ Forehead Width: Measure your forehead at the widest point (from left hairline to another).
√ Cheekbone Width: Measure the distance across your face to the same spot on the other side (from your hairline above your cheekbone).
√ Jawline Width: Measure your jawline at the widest point (about 1 inch down from your ears).
√ Face Length: Measure your face length (from the middle of your hairline to chin).
Step 2: Compare the measurements to identify the face shape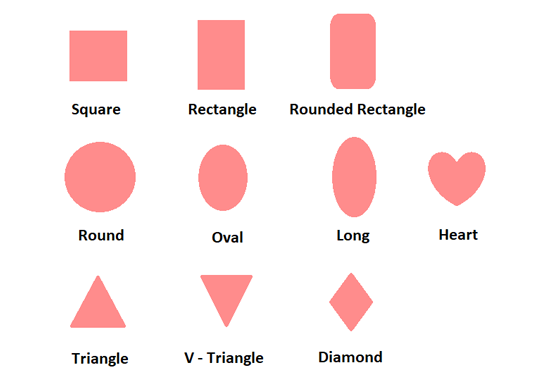 When your forehead width is similar to cheekbone width and face length.
1.Pointed Jawline: Oval face shape
2.Boxy Jawline: Square face shape
3.Rounded Jawline: Round face shape
When your forehead is slightly wider than your cheekbone, and its width is shorter than its length.
1.Pointed Jawline: V-Triangle face shape
2.Soft Curved Jawline: Heart face shape
3.Boxy Jawline: Rectangle face shape
4.Rounded Boxy Jawline: Rounded Rectangle face shape
5.Rounded Jawline: Oval/Long face shape
When your forehead is narrower than your cheekbone, and its width is shorter than its length.
1.Pointed Jawline: Diamond face shape
2.Boxy Jawline: Triangle face shape
3.Rounded Jawline: Oval/Long face shape
Face Shape & Frame Shape/Style