FAQ
Quick Links
How to measure PD with my friend's help?
You might find it easier to ask a friend to help you measure your PD. Stand still with your both eyes open and let your friend do the job!
Get a printable millimeter ruler if you don't have one.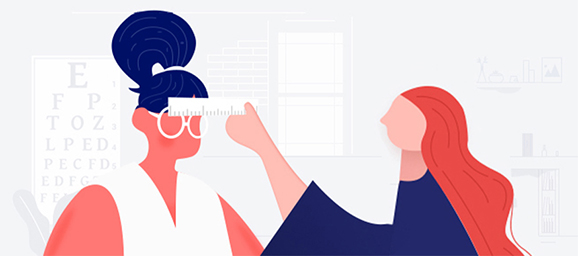 Step 1: Have them sit or crouch while you stand, so they are out of your field of vision.
Step 2: Keep your eyes still and look above them at something approximately 10-20 feet away.
Step 3: Have your friend put the ruler's 0 mm over the center of one pupil, then measure the distance to the center of the other pupil.