FAQ
Quick Links
Where do you ship to? How much is shipping?
We ship to almost every country in the world. Check the table below for general shipping information.
A full list of the countries or regions where we ship to is available on the Checkout page where you enter your shipping address.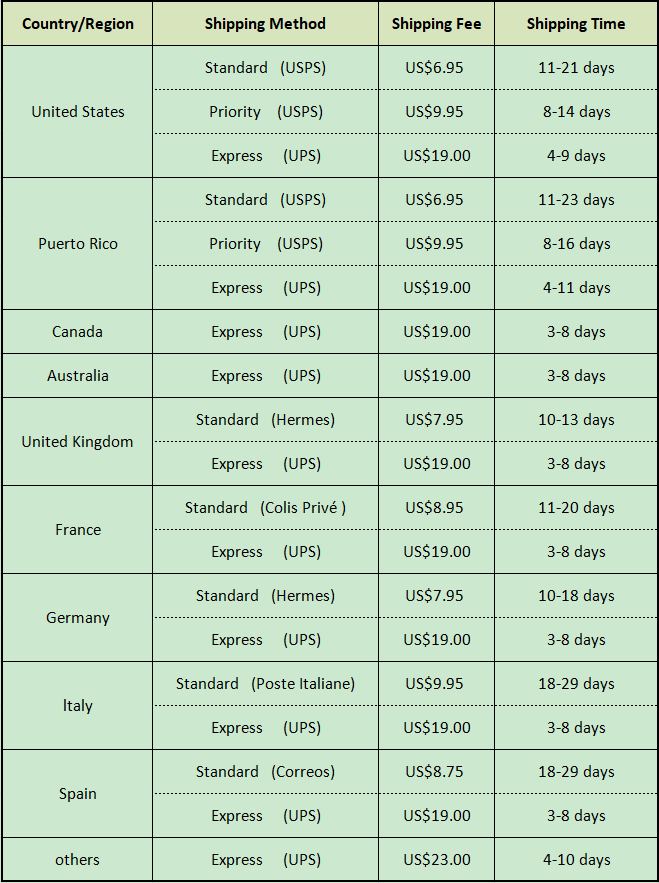 Note:
• UPS requests a physical address instead of a Po Box address.
• COVID-19 Notice: Your order may experience delivery delay and the tracking information may not be updated timely.
• A certain amount of import duties may apply to some countries. For instance, the CSC (customs clearance charge) is required in some European countries.