FAQ
Quick Links
Where is PD on my prescription?
Your PD number will be in the "PD" or "Pupillary Distance" section of your eyeglass prescription.
It is often separate from the other parts of your prescription.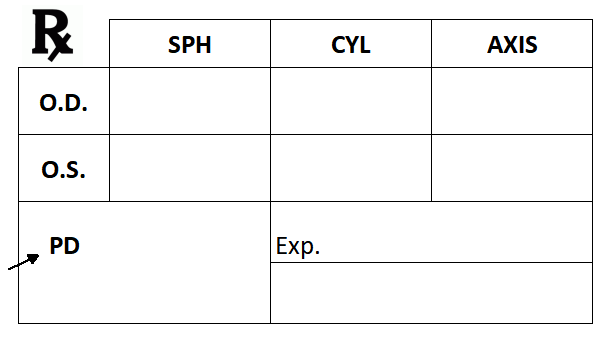 There wouldn't be a specific section for PD measurement on the prescription sometimes.
Therefore, eye care providers usually write out the PD number without any remark like this.
To make sure you get the best vision of your new eyeglasses, you might need to contact your eye care provider to double-check it.
Note:
• Range of Adult PD: 54-74 mm
• Range of Child PD: 43-58 mm